One person died after gunfire erupted in a Massachusetts Mall Saturday night, according to Hampden County District Attorney Anthony Gulluni.
In a statement on Facebook, Gulluni said a man was killed in the filming at Holyoke Mall in Ingleside, which took place around 7 p.m. on Saturday.
He would have been an innocent bystander caught up in a confrontation between two other people.
At a 10 p.m. news conference on Saturday, officials confirmed that a suspect was immediately arrested at the mall. The alleged shooter has not been named or identified.
FLORIDA POLICE CHIEF ISSUES CRIMINAL WARNING AFTER LANDLORD SHOOT BREAKERS: 'MOST PEOPLE ARE ARMED'
Holyoke Mayor Joshua Garcia also spoke at the press conference and offered his "thoughts and prayers" to the man's family, friends and colleagues. The company where the filming took place has not yet been identified.
He also credited mall security for "doing what they're trained to do" in an active shooter situation.
ANOTHER CALIFORNIA SHOT LEAVES 3 DEAD AND 4 INJURED IN RITZY LA NEIGHBORHOOD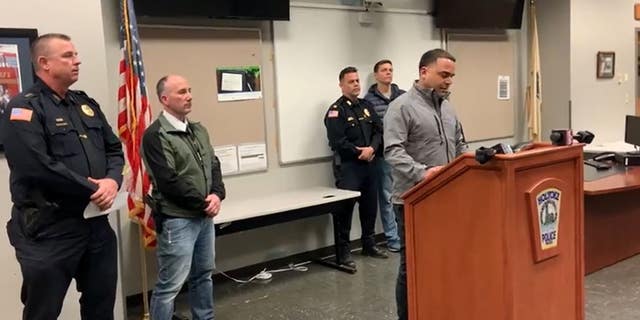 Garcia and law enforcement officials assured that there was no threat to public safety related to the shooting and that it was an isolated incident.
Holyoke Police and Massachusetts State Police are investigating.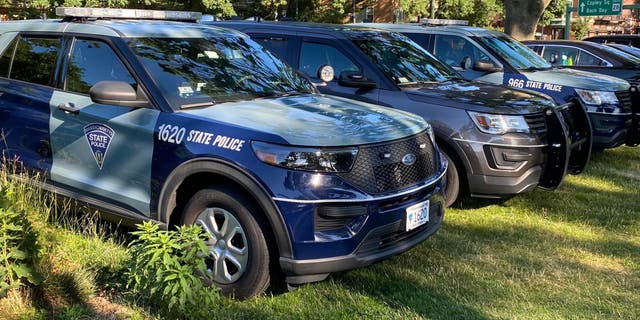 CLICK HERE TO GET THE FOX NEWS APP
The Holyoke Mall in Ingleside posted on Facebook that it will reopen at 11 a.m. on Sunday. Holyoke Police said there would be an increased police presence at the mall.